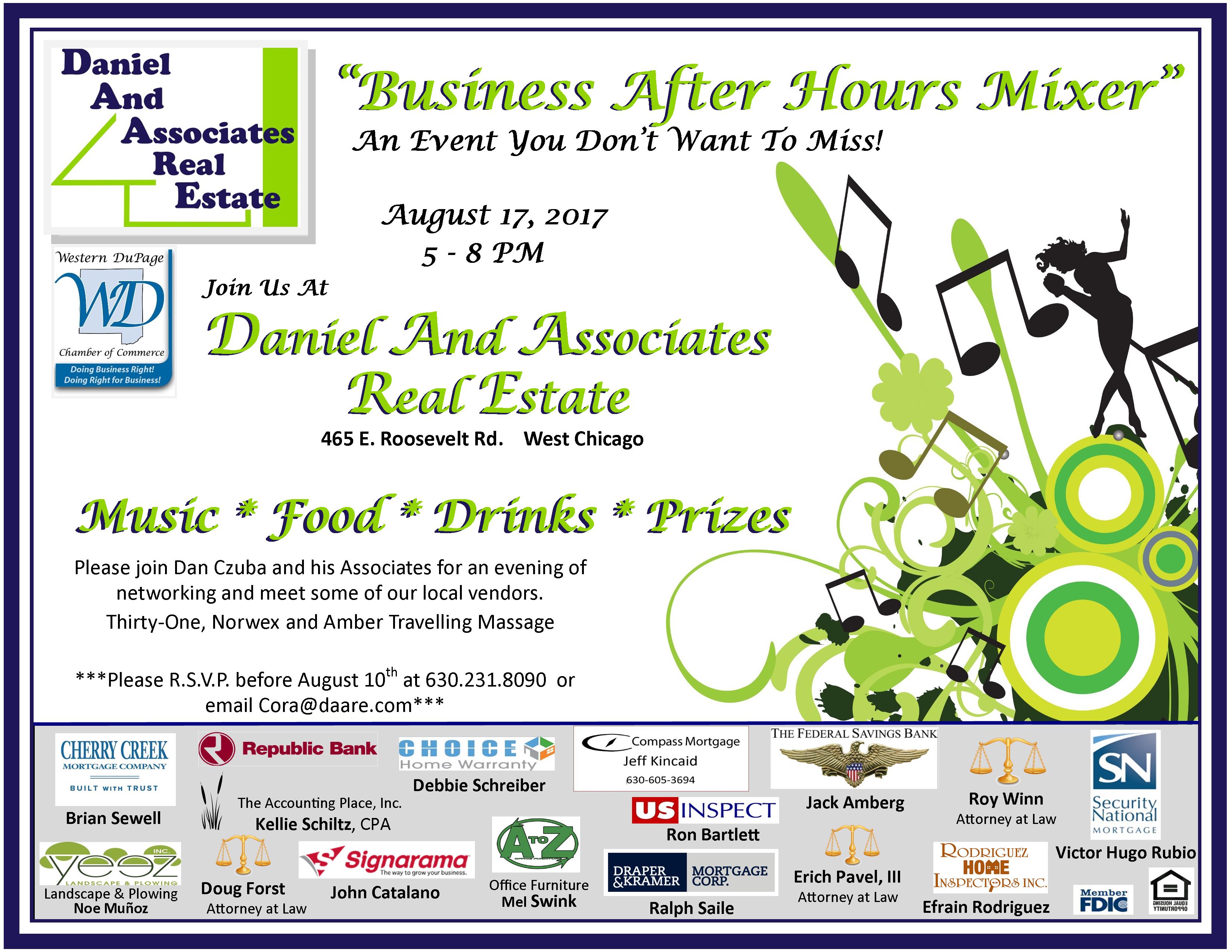 Friends, Clients & Business Associates
This Is An Event You Don't Want To Miss!
Please join Dan Czuba and his Associates for an evening of networking and meet some of our friends, clients and business associates from over the years. As a small business D.A.A.R.E. supports local businesses. We will be supporting a few of our local vendor.
Enjoy some food, music, and spirits with us. A good time will be had by all.
*Adults Only Please.
Event Sponsors:
Jeff Kincaid - Compass Mortgage
Republic Bank
Efrain Rodriguez - Rodriquez Home Inspection
Victor Hugo Rubio - Security National Mortgage
Jack Amberg - The Federal Savings Bank
Brian Sewell - Cherry Creek Mortgage Company
Ralph - Saile - Draper & Kramer
Roy Winn - Roy D. Winn Attorney at Law
Doug Forst - Doug Forst Law
Erich Pavel, III - Erich Pavel, lll Attorney at Law
Noe Munoz - Yeez Landscape
Kellie Schiltz, CPA - The Accounting Place Inc.
Debbie Schreiber - Choice Home Warranty
Mel Swink - A to Z Office Furniture
Ron Bartlett - US Inspect
John Catalano - Signarama
Our Local Vendors are:
Thirty-One, Norwex and Amber Travelling Massage
***Please R.S.V.P. before August 10th. 630.231.8090