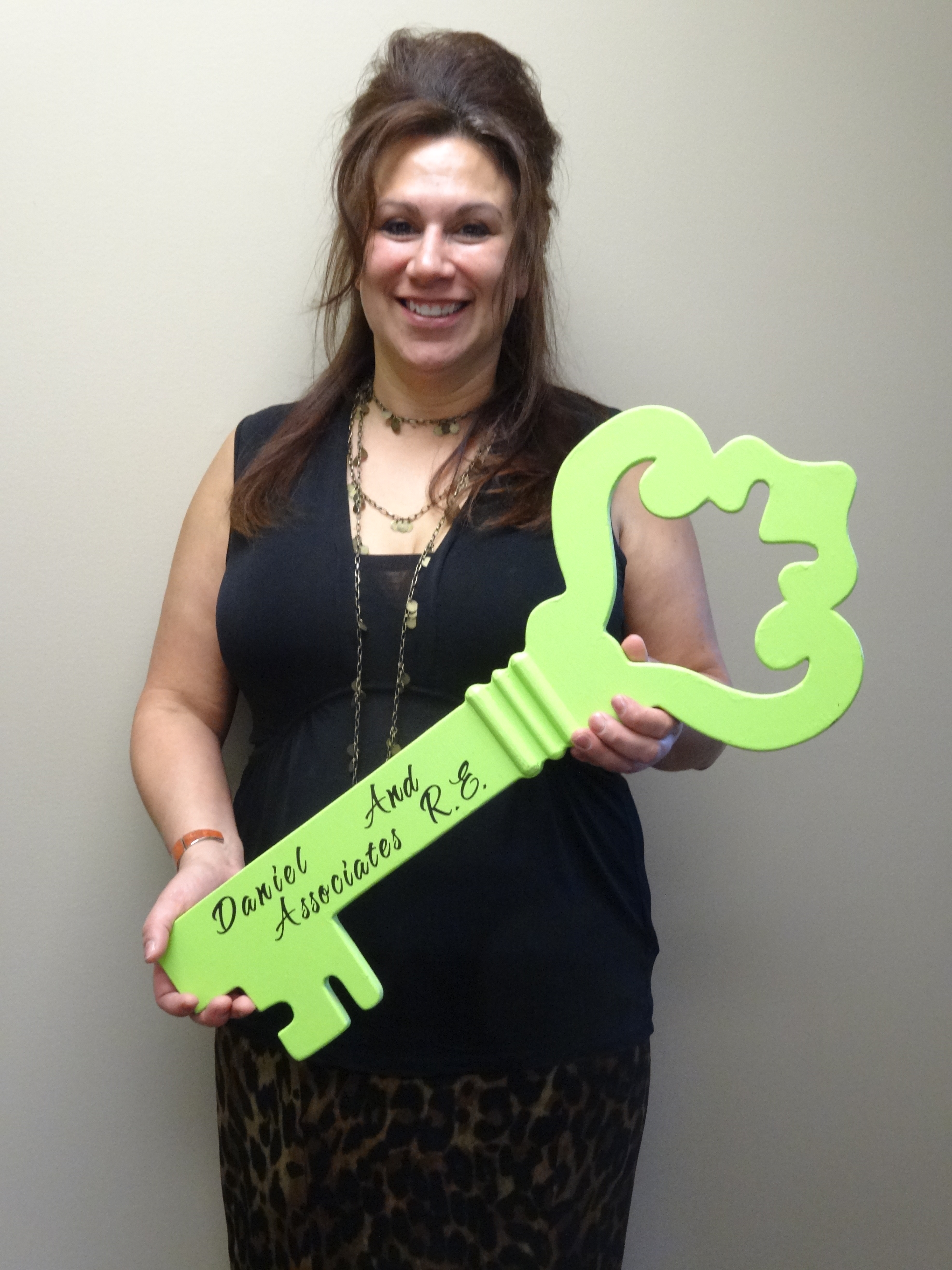 BROKER/MARKETING DIRECTOR
When I first started at Daniel And Associates Real Estate 7 years ago things were much different. The evolution of the Marketing has changed the way real estate is bought and sold. Realtors today don't have the time to keep up with the latest marketing techniques in addition to servicing all of their clients' needs, which is exactly where I come in. In today's real estate world agents need more than a real estate license; they need to become professional marketers. I decided it's time to change directions and became a full time "Marketer" for the real estate industry. I love marketing and in real estate, it's really not that hard if you are willing to put in the work. With my strengths in Marketing, I have many avenues to get our clients property sold. I look forward to connecting with you.
Cora Coonich – Skamra
Seeking a position as a Professional Marketer/Broker where I can demonstrate my knowledge, skills, and talents in the Marketing Industry to contribute to the success of my/our client needs.

License, Certifications & Skills
Work Experience
Daniel And Associates Real Estate
Broker / Marketing Director
465 E Roosevelt Rd. West Chicago, IL
October 11, 2011, to ?
Marketing and Execution of Office Duties
Oversee social and digital communications presence, which includes internet and social media outlets.
Leverage social media, Instagram, Facebook, and LinkedIn, to help generate sales.
Support the update and maintenance of the corporate social media forums, including posts, social listings, and follow-up.
Monitor and measure the effectiveness of digital/social media efforts/presence using various analytical tools and platforms.
Build, manage & optimize digital ad campaigns.
Provide detailed marketing cost reports.
Support the update and maintenance of the corporate websites approving content uploads, news features and appearance of property pages and relevant sub-pages.
Develop copy and content for online and print, e.g., website, blogs, Craigslist, video, etc. Write engaging content to help tell our story and attract the right customers at the right time.
Maintain compelling signage and property brochures.
Drive monthly resident referral campaigns.
Prepare rough drafts and present ideas to supervisors as needed.
Execute marketing and event plans on-site at our properties and off – often requiring evening and weekend assignments.
Upload listing information into the Multiple Listing Service.
Promote listings on Social Media and Real Estate websites.
Oversee reputation management on all review sites.
Overseeing Training of Office Staff and Brokers
Managing all the Main Office Files
A to Z Office Furniture
470 W Roosevelt Rd. West Chicago, IL
May 2014 to September 2018 (Owner Retired)

Sales, Marketing, Customer Service
Enter customer orders into the system accurately and completely.
Process payment to proper accounts.
Answer incoming calls and respond to customer queries in a timely and courteous manner.
Schedule deliveries that are convenient for the customer's and comply with Company procedures.
Maintain all open orders and courteously communicate status with customers.
Collaborate with the clients to meet functional, aesthetic and budgetary requirements.
Assist with showroom displays, tagging, and other tasks as needed to help maintain a customer friendly showroom in keeping with the standards
Jewel
Melrose Park, IL
1999 to 2008
Perishable Manage
Provide prompt, efficient and friendly customer service.
Directs and participates in all Farmstand activities, including but not limited to receiving, preparing, packaging, displaying, and ordering product in order to maximize sales, earnings, and customer satisfaction in the Produce Department and Floral Department.
Listens to customer complaints and resolves problems as appropriate.
Responsible for proper inventory control through pricing, ordering, and stocking.
Ensures an adequate product supply is ready and on hand and develops or follows a production list.
Plans and monitors production to control shrink and promote sales.
Floral Designer
Western Suburbs
August 1988 to 1999
Florist
Works with co-workers as a team to ensure customer satisfaction and a pleasant work environment.
Maintain, process and storage of the fresh flowers.
Fills customer orders entirely and creates floral arrangements at their request, all in a timely manner.
Responsible for the store in the absence of Manager, or Assistant Manager.
Education
College Of DuPage – Glen Ellyn, IL
March 2018
Field of Study – Science & Horticulture
Skills
Customer Service (30+ years), Receptionist (7 years), Retail Sales (Over 30+ year), Marketing (7 years) Social Media (7 years) Real Estate Broker (5 Years)
Additional Information
Skills Highlights:
Strong ability to work long or irregular hours.
Dedicated to performing quality work at all times in order to meet scheduling deadlines, while always.
Maintaining safety standards and attention to detail.
Exhibits excellent communication and customer service skills; Professional appearance.
Ability to follow directions with minimal supervision.
Licenses
IL Real Estate Broker
Microsoft Specialist
Cheerleader Coach
Click the links below,
My Advertising Profile
https://www.youtube.com/watch?v=qd0kzsats5I

My Video For The Addison Cowboys Cheerleaders
https://www.youtube.com/watch?v=WQGboI3YDcs&t=7s
Thank You,
Cora Coonich - Skamra
Marketing Director/Broker
630.808.2994
Cora@daare.com
Daniel is a really great guy who has a team of hardworking people behind him. Never before have I seen someone work so hard on getting people what look for in a home. Cora does an excellent job designing creative pamphlets for the open houses. The whole team works very efficiently to satisfy everyone's real estate needs.
My Husband and I were very impressed with Daniel & Associate's professionalism and response time. Dan, Idalia, Martha and Cora answered all of our questions and helped us deal with the myriad of issues that arise when selling and buying a home. Their aggressive marketing resulted in a steady stream of potential buyers which led to an acceptable offer. Cora was instrumental in arranging the open house and Martha provided valuable feedback after each showing. Idalia helped us find our new home. She went out of her way to be available and provide information and insight into our selection. Even after the contracts were signed, Dan and his staff assisted with the inspection and appraisal issues. My Husband and I were both extremely pleased with the service we received and would not hesitate to use their services in the future. Given the beautiful home that they helped us find, however, we will probably not need their services anytime soon.